ABOUT US
Passionate about Relocation
Dana Pick founded ReloCare in 2008 after struggling with relocation to the Czech Republic. Her passion for helping people quickly established ReloCare as one of the leaders in the immigration and relocation field. Today, ReloCare is known for putting extra care into its clients' journeys.
We are open to new challenges! ReloCare seeks like-minded companies that need a professional immigration and relocation partner they can trust. 
Contact us today – we'll schedule an introductory call within 24 hours!
Dana Pick,
Founder & Managing Director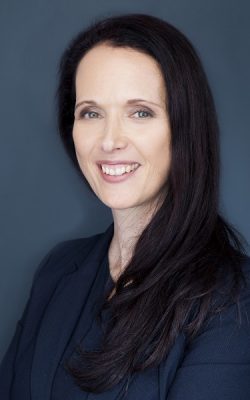 OUR SERVICES
A Range of In-House Immigration and Relocation Services
ReloCare provides a range of in-house services for companies relocating employees to Prague. We offer reliable support for HR and assist you with expatriate employees and their pre-boarding employee experience.
OUR STRATEGY
Why Relocate With Us?
We support HR professionals and private individuals. Our business strategy revolves around three elements that distinguish us from others. Here's what you can expect from our collaboration:
Commitment to relocating your employees to Prague as easily as possible. ReloCare guides them through the process, providing all the information needed for moving to the Czech Republic.
Our team initiates communication with a phone call to understand your needs. We aim to answer every query within 24 hours, however usually we get back much sooner. Follow-ups are important to us, so we actively update you. We support all clients to complete their obligations in a timely manner.
Moving abroad can be challenging! Our team understands this perfectly, which is why we aim to develop a custom immigration and relocation plan for our clients. We've developed settle-in services aligned with your specific needs and requirements. Customer satisfaction is one of our biggest priorities, and we look forward to exceeding your expectations each time.
Client testimonials
What People Say About Us
Marios Koliopoulos
31.7.2022
Everyone was very helpful, It was a difficult time-period to find an apartment, due to the refugee situation but the Relocare team was understanding and very helpful. The team was able to arrange enough viewings and in the end I was able to find a great apartment fullfilling all my needs in a great location. I had the pleasure to work mainly with Tomas who was always available and when he was not, Dana and Michal would take over and provide the same level of service, thank you all for the support. Perfect experience!
Anna helped us a lot during my and my family's immigration process. She informed us very clearly at each step of our process. She responded all my questions very clearly, and on a timely basis so which gave me confidence. Most importantly, she was always nice and kind during all our communication. Happy to work with her!
All people working there are very helpful, kind and professional. I highly recommend them.
The team was responsive, accurate, experienced, well informed, communicative and friendly.
I received great support from ReloCare. Barbora walked me through the whole process, she was always available and answered promptly and patiently to all my questions. It took only a few days to get visa after providing necessary documents.
The team was extremely professional and efficient. They explained the whole process step-by-step with all necessary details and everything went very smoothly without any delays.
Great Service and I had very nice experience with them.
Friendly, supportive and professional team. Arranged a visa extension for me in a really structured way. Answered all the questions, solved all doubts. No concerns, only compliments!
Dushan Neshkovski
27.3.2022
I had to pleasure to cooperate with ReloCare on immigration matters, and I was pleased with their fast email replies and customer first oriented attitude. The head of immigration was always well informed on immigration law and proceedings, and very proffessional to work with. All the correspondence was kept clean, organised, and to the point. Great experience, great service.
Maryna Nalbandian
11.2.2022
Great experience with ReloCare. Big thanks to Anna Kopylova for her support, the process was very smooth and fast.
Just wow, what a great customer approach they have. Helped me with some questions and did it so professionally and in a timely manner. Thanks guys, your efforts are really appreciated. Recommend and will use your services in the future, 100%.
The agency ReloCare supported me in all questions about finding an apartment. My participation was reduced to a minimum: to provide requirements for the apartment, analyze the lease agreement and participate in handover process. All other aspects were controlled and provided by the personal manager of agency ReloCare. I want to thank you for all that you have done for me!
Franco Rodriguez Esponda
19.1.2022
They were truly helpful and committed through all the visa application process.
Thanks to Relocare the whole process of moving was really smooth. They took care of everything, keep me informed, and answers all my questions. What's more, they assisted me during offices visits. Perfect service.
Fast. Effective. Done right the first time. I cannot thank enough the team at ReloCare for their expertise and guidance - and patience! - over this long drawn out process of my Visa renewal/change. The entire team has been a wonderful beacon of support and would not hesitate to recommend their services to anyone. Thank you very much, indeed.
ReloCare is a team of professionals who would take you through the whole visa process in a very smooth way and deliver a great result. Big thanks to Kristyna, Jana and Lucie for all assistance, understanding and cooperation! It is very important to work with people who love their job!
Great team, very nice service. I usually struggle with administrative tasks but these nice ladies made my life easier for sure. The whole process took 2 months and they were always on time with deadlines. If you're planning on moving to Czech Republic, ask for their service, you won't regret it.
Murat Çolpankan
22.12.2021
I have been working with ReloCare since last year. On summer 2020, I had a very bad visa situation. Briefly, it was rejected due to mistake done by Authority. With a great support and help of ReloCare, especially Jana and Kristyna, we successfully resolved the case approximately in a year and I got my visa back. They explained in detail every each stages in order for me to understand and provide all necessary information, document on time. Thank you very much once again for all your support and help during the process. Much appreciated!
Gopal Krishnan shankar subramanian
21.12.2021
Relocare has an amazing team of professionals who really know the administrative ins and outs of the visa process. Recently me and wife extended our permits and whole process was flawless from start to finish. Kudos to Kristýna, Barbora, Jana and team.
Sandhya Devasena
16.11.2021
Wonderful service ! Throughout the process clear communication was maintained , and any queries were answered at all point of time. Regular update on completed appointment/upcoming appointments were summerised. In person support during appointments with MOI was scheduled smoothly. Entire team was friendly and comfortable to work with 🙂
They really have a lot of patience and go beyond to support their customers needs and attend all questions and worries. They are also very kind and easy to talk with.
I've been working with ReloCare for years now and am very grateful for their exceptional service. Their team is knowledgeable and provides clear and detailed information. The reminders are helpful, as is their friendliness. I highly recommend them!
ReloCare transformed what could have been lengthy and complicated in a very simple thing. New residence permit granted in 15 minutes. Thanks!
Arianna Cesareo
15. 10. 2021
If you need any support in relocation and similar matters, consider giving them a call. They are knowledgeable and so nice! You want regret asking them for help.
All Relocare family are amazing, Kristyna, Dana and Barbara are very professional, friendly, and very accommodating to all the requests. All my requests were handled immediately from A to Z. You all like Charlie's Angels.. clinical at your work.
William Hovnanyan
14. 10. 2021
I had the assistance provided by ReloCare for the extension of my residence permit. Everything was properly communicated and coordinated by the ReloCare team, this people are very helpful and really know their job. Specifically, big thanks to Anna and Lucie for their help throughout the process.
ReloCare has very professional team! I highly reccomend this company! Special big thanks to Anna K. who provided great support during my working visa renewal! Margarita
Working with ReloCare was amazing. I thought I cannot complete my residence card extension until I talked with Kristyna. She was very knowledgeable and helpful. The whole process was really smooth and easy, first time in the immigration office I didn't have any pressure on me because Anna was with me. She always clearly outlined what was needed. Big thanks to Kristýna, Anna and all ReloCare team! They are the best, strongly recommended.
Bruno Alcantara
9. 8. 2021
I am really glad for all the assistance and help I had from Anna Kopylova during the whole process. She gave me all the needed support for the Employee card application, and all the process went quite smoothly. Thanks to Anna and her colleague Baru, I had my new permit quickly processed and done. Thank you very much! I definitely indicate ReloCare for those looking for such services.
Great thanks to Anna Kopylova. She is very competent specialist, who helped me with my documents really fast. I'm satisfied with the results
Really great and professional services. I have applied with them for a temporary residence permit and everything went just perfect. A lot of useful reminders, a lot of very clear info, a lot of willingness to help. Thank you!
Stefano Vergani
3. 8. 2021
Relocare supported me and I am very happy on how they assisted me and how they communicated. I recommend them
Alex (Xiao) Tan
2. 8. 2021
Thanks for the great work done by Lucie Šimonová. She was a tremendous help on our relocating to Prague, and eventually settling down. She was friendly, courteous, very good English-speaker and very professional. Most importantly, she takes care of our problem like her own and I was amazed by that. She helped us easily booked the temporary housing, hunted for a really nice apartment with reasonable price, and took care of all of our needs such as internet, contracts and more. I can't imagine doing this without her help!
Anna helped me a lot. I dont know what would i do without her. Thank you!
Adilson Alencar Silva
28. 7. 2021
I had the assistance of the ReloCare people to move between jobs in Prague, and I am very pleased with it. Prompt, thorough and precise communication, timely appointments and follow-ups. I totally recommend their services!
Thanks a lot to Anna , she was really helpful and knowledgable about the process. It was really fast and easy.
Big thanks to Barbora for her support in processing my application. She was really helpful & a knowledgeable person to depend on. ReloCare staff are Very well organized, Extremely professional and always a pleasure to work with! Definitely recommendable!
Sopo Getiashvili
12. 7. 2021
ReloCare's staff has been absolutely amazing. They have helped me to transfer my student visa to the employment card as efficiently as it can be possible. They have been professional and very quick to reply to my emails and phone calls. I want to say special thanks to Barbora Podskalská who has been more than helpful - she has helped me to gather all the neccessary documents and accompanied me to the ministry every time. Thank you for the professional services.
Melissa Armstrong
1. 7. 2021
Very professional team! Relocare helped me renewing my Employee Card twice. Everyone is friendly and they communicate very well along the application process. Highly recommended!
Alessandro Motta
21. 6. 2021
Relocare's services are top notch. I had the chance to have them supporting me in a different range of needs from visa to Saudi Arabia to update of residence permit. Professional, fast, proactive and kind personnel. Can only recommend.
Such an amazing experience and excellent support. I had the pleasure of being assisted by Anna. She helped me out with the process of changing of employment and address at the Ministry of Interior. Anna was incredibly kind, thoughtful, and helpful. I highly recommend them!
ReloCare helped me with my employment change and to renew my visa. All the process was smoothly and in time. Always providing all the information I'll need in advance and supporting during the visits to immigration office. A 5 stars company for sure. Highly recommended.
Jesús Serrano Alonso
19. 5. 2021
Highly recommended. They helped me with my Temporary Residence Permit. I had some issues during the whole process, and they were always willing to help. Everyone speak English perfectly and they answer to emails almost instantly. If I had made the process without them, I am sure everything would have been much more difficult.
I contracted ReloCare to assist me in applying for a Residency Visa. Having already done the initial application myself the team was extremely helpful in rectifying any mistakes that I had made. They also accompanied me through the interview process which took a massive weight off my shoulders. I can't recommend them enough!
Relocare have been very supportive throughout the change of labour process in Prague. They have started the process on time and I got the Confirmation within 15 days.
Strongly recommend. I have cooperated with Kristyna from Relocare a couple of times in my employee card application and employee change processes in CR and had a great experience. She has been always very responsive and quick with answers to my questions and with very comprehensive guidance on the procedures upfront. She has always a positive attitude and solution oriented approach. Completely satisfied with all the services and will continue to cooperate also in the future for similar needs.
Brendan Donahue
3. 5. 2021
I have used Relocare a number of times during the last 10 years for work permit/visa application and renewal services, and just used them again for my permanent residence application. I highly recommend the Relocare team, as they are very competent and professional, and take care of all of the details to make the process as stress free as possible for the applicant. Thanks for everything.
Without RELOCARE it would have become difficult. Many thanks to the great team! Very committed, very well organized, extremely professional and reliable. RELOCARE has really managed everything and given valuable tips. Definitely recommendable!"
The service and assitance was clear, with proper clarification of alternatives and required documentation. The only sugestion would be to include pictures of the person who would be support during the appointments so it is easier to pintpoint them.
Totally recommend! Super satisfied with their assistance. Relocare took the whole process with ease and efficiency. Keep up delivering this great service!
Great experience! Staff is always friendly and eager to help. They assist with the paperwork and organize viewings for apartments. Found a beautiful place to live thanks to ReloCare. 🙂
Deepa Manandhar
12.11.2020
I was very satisfied with the service definitely would recommend.
A unique company with a personal and professional attitude. Highly recommended !
Incredibly friendly staff which was always helpful throughout the whole visa/relocation process. They did all the necessary paperwork, made sure that the visa would be getting on time and were always helpful for any questions that I had. Definitely would recommend!
Mohamed Abouhouij
18.9.2020
They helped me to relocate to Prague, good general service but higher price than competitors. Human relation wise they are fast to reply and geniusly available when needed. 4 and not 5 just for the higher rates than other migration service providers.
We were really pleased to be supported by ReloCare staff. They were very kind, well organized, clear and very fast. A process that could have been stressful, with the support of ReloCare we were able to obtain it with greater peace of mind and effectiveness!
ReloCare helped me to acquire documents needed to be able to work in Czech Republic. They care about all details, nice people, they remind you about the meeting so that you don't forget. But the best of all is their service in general! It is so good that beside some gathering of documents and showing up in the embassy or in police in Prague, I didn't have to care about anything else. I really felt like they Care about my process.
From the beginning till the end, I had positive experience with representatives of relocate for the resident permit extension process. Especially Jana was quite helpful and friendly. She accompanied me in the immigration office during the application process. With lots of paper work, it could be quite challenging and stressful process but with ReloCare, this can be relieved significantly.
I had a great experience with Relocare. They helped me get my residence permit - explained all documents needed, sent them, and organised the permit pickup. I only had to gather my documents, they did everything else. Thanks to them, i did not have to worry about not speaking Czech, not knowing what was needed and all the problems an expat might have with Czech bureaucracy. I strongly recommend Relocare!
I had what's possibly the smoothest and most pleasant experience that I could ever get when applying for a residence permit thanks to Relocare and especially thanks to the wonderful ladies working there! They made the burdensome process of dealing with bureaucracy so easy for me and handled everything so professionally! Highly recommend approaching them, if you're in need of support.
Adriana Escobar Gomar
26.6.2020
Relocare provided me with great support for getting my temporary permit. They were efficient and very professional, and they always had a quick reply for all my questions. Thank you Kristyna and Bara!
I really recommend ReloCare for immigration, relocation and visa services. I have relied on their services 3 times in the last 2 years, for change of employer, change of address at Ministry of Interior and extension of long-term work visa. Their team is awesome, mainly Kristýna Richtrová. They have always promptly replied to any questions, keeping very clear and constant communication about the process, clarifying on next steps, assisting with collection needed documentation and following up on appointments, etc. 10/10
Carlos Navarro Bustamante
04.11.2013
Dana was very kind in our search for a home, and she was also very helpful in giving us tips and other information about Prague. Since she is not commited to list of properties, she can work with any realtor and that opens your home search further. Highly recommendable.
Excellent service, very fast and professional.
Lim Tung Fong Lily
29.4.2020
Professional and friendly services, timely follow up, very organized in coordination and document collection, never the less - prompt feedback
ReloCare were really great to work with and made the process of getting my residency extremely easy. Could not recommend them more. Dana was especially helpful and answered any questions I had in a very timely manner.
ReloCare has provided exceptional support for both myself and my wife as we moved to Czech Republic for my work assignment. I would highly recommend using their services for all aspects related to immigration, relocation, house hunting and related services.
Diane Grever Sørensen
24.11.2019
Relocare was extremely helpful in providing quality assistance to my husband and me with all relevant issues involved in moving our address to CZ. They assisted us with registering at the foreign police, obtaining our residence permit as well as our trade licenses and social insurance. They are very good at communicating, answering all of my questions with thorough and competent answers and the price for their services very competitive.
We moved from Germany to Prague and with Relocare we had many helping hands who provided us with the all-round carefree package! From the first contact and the search for an apartment to the final handover of the apartment, including Internet connection, electricity provider and everything else, we were accompanied very friendly and comprehensively! We were really enthusiastic and surprised how much effort the team around Dana and especially Tomas and Lenka put in. Thank you very much!
Very profesional Service. They assisted me with the residence permit application in CZ, gathered and prepared the required documents and the result was my application was approved without any problems after 5 months.
Relocare company specialized in supporting foreigners moving to Czech Republic is an excellent company with a great team. Very professional and supportive, would recommend highly to use them if you plan to move to CZ!
ReloCare was absolutely indispensable in helping me with immigration services over the past few years. Dana and her team, especially Kristyna Richtrova, are professional, extremely helpful, and very quick to respond to questions. They have great attention to detail, are calm and courteous and I always feel like their focus is on me, though the have plenty of clients. While I only used their immigration services, I imagine any relocation service they provide will be excellent. I can't recommend ReloCare enough. If you're looking for excellent, attentive care - look no further.
I can't recommend relocare highly enough. I had some frustrating paperwork issues and they helped quickly, cheerfully and efficiently. Great value, and top class service.
Ana Lucia Demichei
13.3.2018
ReloCare has done an excellent and very professional work during my relocation to CZ. They have helped me with the apartment searching and initial setup in the new country. They have enough experience to provide some tips and good recommendations. I definitely recommend their services for newcomers 🙂
ReloCare has really been excellent in their Support for the relocation activities me and my Family had in moving from the US to Prague. Great follow up, Attention to Details, very timely residence Permit and clear guidance through the process. Thanks again!
ReloCare assisted with our home search, negotiation and handover of the property of our choice in professional manner. The immigration process we were processing as Non EU was long and sensitive as expected, however we have felt safe and properly guided though the process by ReloCare immigration team. We are confident for further ReloCare support in the future. I am pleased to recommend ReloCare.
We are very happy with your services. Although the real-estate market in Prague is very complicated, you helped us to find the most suitable solution for our necessities. Now we are really comfortable at our new home.
Fabien Henderyckx
January 2017
I have been relocated to Prague in 2015 and received full support from ReloCare for my home search and my immigration requirements as an EU member (registration in the foreign police, registration in the labor office and resident permit). I have further received a support when I have moved out from the rented apartment. ReloCare negotiated with the owner on my behalf the rent contract termination in good terms and the handover of the property. All the communications were always satisfying; quick and supportive answers. I'm happy to recommend the services of ReloCare.
Moving to Prague wouldn't be so easy without the support, experience efficiency and well doing of Dana. ReloCare helped us in all the aspects concerning our new life. You can not imagine how hard can be some common things abroad until you are there. Finding the best apartment, negotiating with the owner, managing contracts with bank or Internet/TV, health services... Everything was done by ReloCare. If you are moving to Prague, call Dana and just enjoy your stay.
Laura, Xispa and Alberto
March 2015
ReloCare was very helpful to us. After several visits, we found the perfect flat for our little family. However ReloCare not only found us the best accommodation possible, they also helped us to introduce ourselves to the Czech culture and help us to take the first steps in this beautiful country. 100% recommended.
Johannes Weimer
14.03.2018
ReloCare has really been excellent in their Support for the relocation activities me and my Family had in moving from the US to Prague. Great follow up, Attention to Details, very timely residence Permit and clear guidance through the process. Thanks again!
Ana Lucia Demichei
13.03.2018
ReloCare has done an excellent and very professional work during my relocation to CZ. They have helped me with the apartment searching and initial setup in the new country. They have enough experience to provide some tips and good recommendations. I definitely recommend their services for newcomers 🙂
Melanie Schilling
06.03.2015
Thanks of Dana and Zlata our hole family is now registered in the Czech Republic. We were very lucky to have ReloCare by side as we moved from Germany to Prague. Dana and her hole crew are perfectly connected and so for us their was no problem at all and we would like to thank them ! Not only by register for residence, but also for all the registration of cars etc. We would always recommend them to anyone else . THANKS.
ReloCare has done an excellent job supporting on the relocation of 12 expats from Belgium, Ireland, UK and US. Dana, the Managing Director, is always involved. She is customer driven and understands very well the complexities of relocating to CZ. She is diligent and very well connected with all major state agents. She can navigate trough the legal & institutional system in CZ. I would definitely recommends ReloCare to anyone in need for relocation support.
Helped me with obtaining my residency in Czech Republic due to Brexit happening in the UK. The staff were knowledgeable, friendly and extremely helpful every step of the way. Can't thank these professional ladies enough 🙂